En principio, todos los juegos que pongo están disponibles en tiendas online, así que no tiene mucho misterio hacerse con ellos. De todas maneras, muchos están en tiendas de segunda mano y en tiendas 'de toda la vida'.
El objeto de estos listados es el de ayudar a gente que piense que no tiene nada que llevarse a la consola y que, por el contrario, puede encontrarse con bastantes sorpresas si echa un vistazo al catálogo. Lo que pasa es que muchas veces no siempre se puede hacer en un golpe de vista. Como en la anterior versión, por supuesto, animo a otros foreros que vean que falta 'este' o 'este otro' juego en el listado a que lo pongan en las réplicas para que pueda adjuntarlo a este post inicial. Gracias por adelantado a quienes lo hagan. He incluido en el listado algunos juegos que creo que no se han lanzado aún, así que les pongo un asterisco; si ya están en el mercado Europeo, decidlo.
En este punto, agradezco a Hyperboreo el haberme ayudado tantísimo con este post facilitándome los códigos y seleccionando las estupendas imágenes para cada título. Y también agradezco a Doger, en la primera versión, el haberse encargado de ponerlo todo en orden alfabético (antes de los códigos, cuando mi post era un listado de nombres).
Para comprar estos juegos, lo más fiable es buscar por tiendas on-line, aunque siempre se pueden encontrar cosillas muy apañadas en tiendas de segunda mano como los daily price. Este es un listado de sitios donde podéis conseguirlos:
Tiendas On-Line
Aquí teneis la lista de tiendas importantes para poder adquirir vuestros juegos de GameCube.[/

b]
Tiendas importación Japón
http://www.lik-sang.com
http://www.play-asia.com
Tiendas USA
http://www.dvdboxoffice.com
http://www.gamestop.com
Tiendas PAL
http://www.dvdcrave.com
http://www.play.com
http://www.game.net


A continuación, paso al listado; como veréis, la creación de esta nueva versión viene determinada por las limitaciones de espacio que teníamos en el primero, donde no cabían todas las fotos. Además, en esas condiciones, no había manera de añadir nuevas entradas. Ahora ya si nos es posible trabajarlo y editarlo con mayor comodidad.



Asterix & Obelix XXL
Billy Hatcher and the Giant Egg
Chicken Little


Charlie y la fábrica de chocolate


Chibi Robo


Crash Bandicoot: Wrath of Cortex


Curious George (USA)


Cubivore (USA)


Disney's Hide and Sneak


Donkey Kong: Jungle Beat


Donald Duck Quack Attack


Doraemon: Minna de Asobou!(JAP)


Dr. Muto


Kao The Kangaroo Round 2 (USA)


Ice Age II: The Meltdown


I-Ninja


Lemony Snicket's A Series of Unfortunate Events


Looney Tunes: Back in Action


Kirby Adventure (cancelado)


Madagascar


Magical Mirror Starring Mickey Mouse


Mega Man X Collection


Over the Hedge


Pac-Man World 2


Pac-Man World 3


Rayman 3: Hoodlum Havoc


Scaler


Scooby-Doo Unmasked


Shadow the Hedgehog


Shark's Tale


Shrek 2


Sonic Adventure DX


Sonic Adventure 2 Battle


Sonic Gems Collection


Sonic Heroes


Sonic Mega Collection


SpongeBob SquarePants: The Battle For Bikini Botton


SpongeBob SquarePants: The Movie


Spyro: A Hero's Tail


Spyro (Legend of Spyro): A New Beginning


Spyro: Enter the Dragonfly


Super Mario Sunshine


Super Monkey Ball


Super Monkey Ball 2


Super Monkey Ball Adventure


Super Paper Mario (cancelado en GC y pasado a Wii)


Tak and the Power of Juju


Tak 2: The Staff of Dreams


Tak 3: The Great Juju Challenge


Taz Wanted


Teen Titans


The Haunted Mansion


The Incredibles


The Incredibles 2: Rise of the Underminer


Tom & Jerry: War of the Whiskers


Ty the Tasmanian Tiger


Ty the Tasmanian Tiger 2: Bush Rescue


Ty the Tasmanian Tiger 3: Night of the Quinkan (USA)


Vexx


Wario World


Zapper


------------------------



Amazing Island(USA)

Animaniacs: Great Edgar Hunt

[b]Aquaman: Battle for Atlantis (USA)


[b]Batman Begins
[b]Batman Dark Tomorrow
Batman Vengeance
Beyond Good and Evil
Bionicle
Bionicle Heroes
Bloodrayne
Bomberman Generation
Carmen Sandiego: The Secret Of The Stolen Drums
Buffy The Vampire Slayer: Chaos Bleeds
Conan: The Dark Axe
Casper: Spirit Dimensions
Darkened Skye
Dinotopia: The Sunstone Odyssey
Dragon's Lair 3D
Enter the Matrix
Eternal Darkness: Sanity's Requiem
Family Guy (Padre de Familia)*
Fantastic Four
GUN
Harry Potter: The Philosopher's Stone
Harry Potter and the Chamber of Secrets
Harry Potter and the Goblet of Fire
Harry Potter and the Prisoner of Azkaban
Harry Potter: Quidditch World Cup
Haven: Call of the King (USA)
He-Man: Defender of Grayskull (USA)
Knights of the Temple
King Arthur
Largo Winch
Legacy of Kain: Blood Omen II
Lego Star Wars
Lego Star Wars II (versión europea no disponible en España gracias a Proein)
Luigi's Mansion
Lupin III: Umi ni Kieta Hihou (JAP)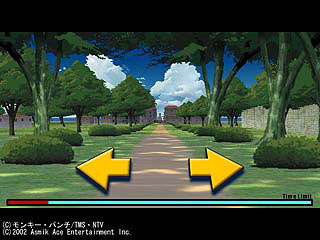 Metal Gear Solid: The Twin Snakes
Metroid Prime
Metroid Prime 2: Echoes
Mission Impossible: Operation Surna
Peter Jackson's King Kong
Pitfall: The Lost Expedition
Polar Express
Power Rangers: Dino Thunder (USA)
Prince of Persia: The Sands of Time
Prince of Persia: Warrior Within
Prince of Persia: The Two Thrones
Resident Evil Zero
Resident Evil Remake
Resident Evil 2
Resiident Evil 3: Nemesis
Resident Evil Code Veronica
Resident Evil 4
Rogue Ops
Scorpion King: Rise of the Akkadian
Shrek Extra Large
Spawn: Armaggedon
Sphinx and the Cursed Mummy
Spiderman
Spiderman 2
Superman: Shadow of Apokolips
The Adventures of Jimmy Neutron: Attack of the Twonkies
The Adventures of Jimmy Neutron: Jet Fusion
The Chronicles of Narnia
The Hobbitt
The Incredible Hulk
The Incredible Hulk: Ultimate Destruction
The Simpsons: Hit & Run
Tomb Raider Legend (versión europea no disponible en España gracias a Proein, aunque aparece en los listados de Nintendo España para noviembre de 2006 mientras Nintendo Acción lo desmiente).
True Crime: Streets of L.A
True Crime: New York City
Ultimate Spiderman
Wallace & Gromit in Project Zoo
Winnie the Pooh: Rumbly Tumbly Adventure
X-Men II: Wolverine's Revenge
X-Men: The Movie
Bienvenidos de nuevo. Este hilo pretende ser una edición renovada del anterior 'catálogo de Gamecube', simplemente que con mayores posibilidades de expansión. La primera razón que me llevó a crear el post original era el que mucha gente, a estas alturas, busquen entre las novedades que quedan por llegar y lo que hay en el mercado, algo que se pliegue a sus gustos. Es de todos conocido que el catálogo de Gamecube no es de lo smás conocidos y, por eso, he pensado que era una buena forma de que la peña se familiarizara con lo que tiene disponible para sus cubitos. Otras veces, quizás por la poca publicidad que ha dado Nintendo a la consola en estos años, hay gente que ni siquiera sabe que algunos juegos están en su consola, con lo que hacer este post con juegos agrupados en géneros creo que se hacía más interesante.