OFERTA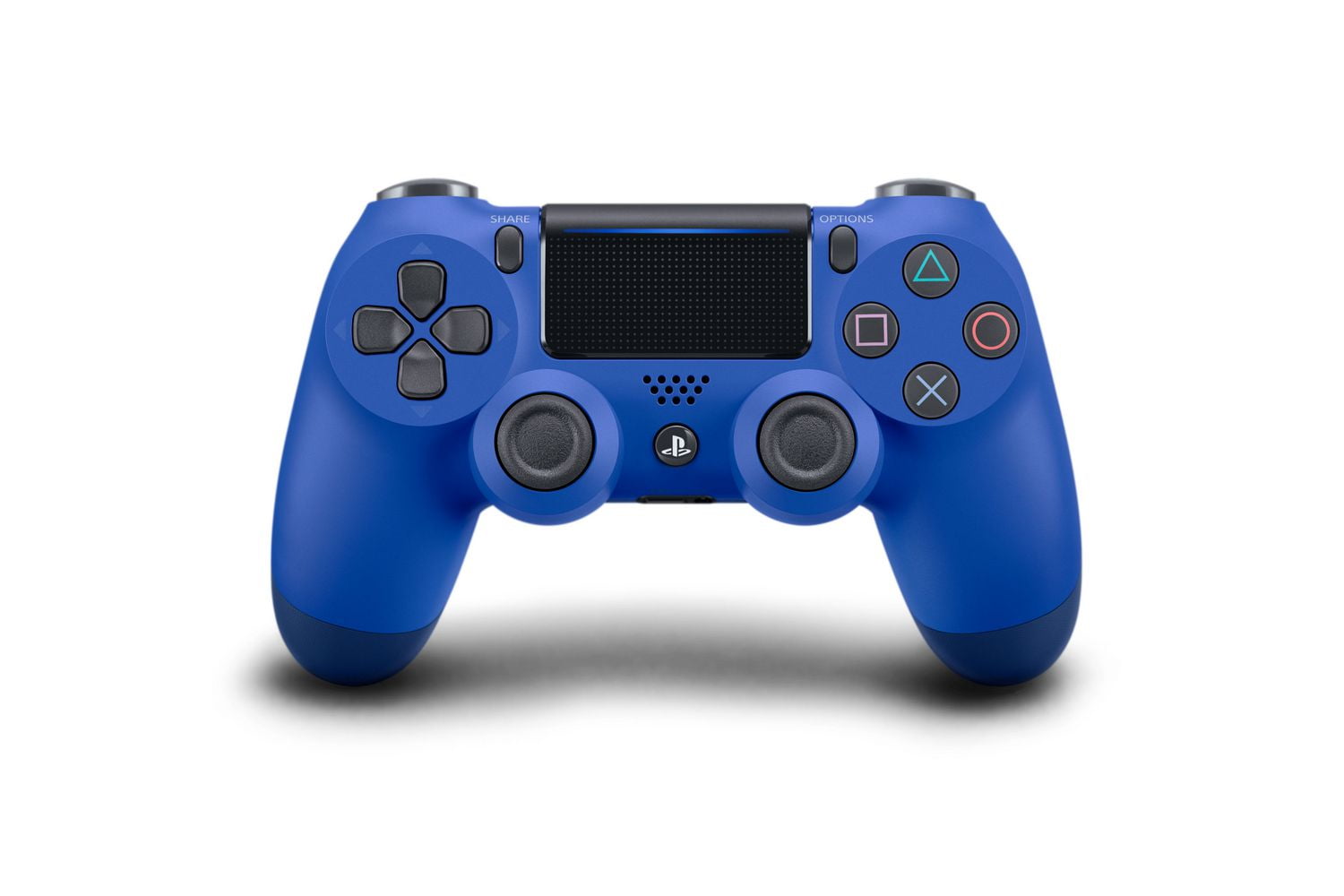 PS$
Call of Duty Black OPS 3
Shadow Warrior
Infamous First Light
Infamous Second Son
Doom Edición Game
Diablo Reaper of Souls
Shadow of Mordor Game of the Year
Arcania - The complete Tale
Arslan the Warriors of Legend
110 gi
Pues cosa de la vida me decido a vender gran parte de mis cosas, dejo el listado completo de juegos que vendo.
Lo dejo a un precio de 1600 € negociables y con una videoconsola completa de regalo. Cualquier cosa por aquí estoy.
Detalles: son todos Pal/Esp salvo que no hayan salido en territorio español.
Hay ediciones especiales que figuarán en las fotos. Un saludo.
007 QUANTUM OF SOLACE
3D DOT GAME HEROES
50 CENT BLOOD ON THE SAND
AC/DC LIVE: ROCK BAND TRACK PACK
AFRO SAMURAI
ALIENS VS PREDATOR
ALONE IN THE DARK-INFERNO
ALPHA PROTOCOL
APACHE AIR ASSAULT
ARMORED CORE FOR ANSWER
ARMY OF TWO
ARMY OF TWO THE 40TH DAY
ARTHUR Y LA VENGANZA DE MALTAZARD
ASSASSIN'S CREED
ASSASSIN'S CREED II
BAKUGAN: DEFENDERS OF THE CORE
BATMAN ARKHAM ASYLUM
BATTLE FANTASIA
BATTLEFIELD BAD COMPANY
BATTLEFIELD: BAD COMPANY 2
BAYONETTA
BEIJING 2008
BEOWULF THE GAME
BIONIC COMMANDO
BIOSHOCK
BIOSHOCK 2: EDICION RAPTURE
BLACKSITE: AREA 51
BLADESTORM LA GUERRA DE LOS CIEN AÑOS
BLAZBLUE CALAMITY TRIGGER
BLAZBLUE CONTINUUM SHIFT
BLAZING ANGELS 2: SECRET MISSIONS OF WWII
BLAZING ANGELS: SQUADRONS OF WWII
BLITZ THE LEAGUE II
BLUR
BORDERLANDS
BRINK
BROTHERS IN ARMS HELL'S HIGHWAY
BRUTAL LEGEND
BURNOUT PARADISE
BURNOUT PARADISE - THE ULTIMATE BOX
CALL OF DUTY 3
CALL OF DUTY 4 MODERN WARFARE
CALL OF DUTY MODERN WARFARE2
CALL OF DUTY WORLD AT WAR
CALL OF JUAREZ: BOUND IN BLOOD
CASTLEVANIA LORDS OF SHADOW
CLIVE BARKER'S JERICHO
CLUB
COLIN MCRAE DIRT
COLIN MCRAE DIRT 2
COMMAND & CONQUER RED ALERT 3
COMO ENTRENAR A TU DRAGON
CONAN
CONDEMNED 2
CONFLICT DENIED OPS
COPA MUNDIAL DE LA FIFA SUDÁFRICA 2010
CREATE
CRIMES AND PUNISHMENT SHERLOCK HOLMES
CROSS EDGE
CSI: CRIME SCENE INVESTIGATION LA CONSPIRACION
DAMNATION
DANTE'S INFERNO
DARK SECTOR
DARK SOULS
DARK SOULS LIMITED EDITION
DARK VOID
DARKNESS
DARKSIDERS
DEAD RISING 2
DEAD SPACE
DEAD TO RIGHTS RETRIBUTION
DEF JAM: ICON
DEF JAM: RAPSTAR
DEMON SOULS EDICIÓN BLACK PHANTOM
DEMON'S SOULS
DESTROY ALL HUMANS! EL CAMINO DEL RECTO FURON
DEVIL MAY CRY 4
DISGAEA3: ABSENCE OF JUSTICE
DISNEY BOLT
DISNEY SING IT
DISNEY SING IT PARTY HITS
DJ HERO
DJ HERO 2
DRAGON AGE: ORIGINS
DUKE NUKEM FOREVER
DYNASTY WARRIORS 6
DYNASTY WARRIORS 6 EMPIRES
DYNASTY WARRIORS GUNDAM
DYNASTY WARRIORS STRIKEFORCE
EA SPORTS MMA
EL INCREIBLE HULK
EL PADRINO DON CORLEONE
EL PADRINO II
EL SEÑOR DE LOS ANILLOS. LA CONQUISTA
EL SEÑOR DE LOS ANILLOS: LAS AVENTURAS DE ARAGORN
ENCHANTED ARMS
ENEMY TERRITORY QUAKE WARS
ENSLAVED ODYSSEY TO THE WEST
ETERNAL SONATA
EYE PET MOVE EDITION
EYEPET
FACEBREAKER
FAIRYTALE FIGHTS
FALLOUT 3
FALLOUT 3: GOTY
FALLOUT NEW VEGAS
FAR CRY 2
FEAR 2: PROJECT ORIGIN
FEAR FIRST ENCOUNTER ASSAULT RECON
FERRARI CHALLENGE TROFEO PIRELLI
FIFA 10
FIFA 13
FIFA 15
FIFA STREET 3
FIGHT NIGHT ROUND 3
FIGHT NIGHT ROUND 4
FINAL FANTASY XIII
FOLKLORE
FORMULA 1 2013
FORMULA 1 CHAMPIONSHIP EDITION
FRACTURE
FRITZ
FUEL
FURIA DE TITANES EL VIDEOJUEGO
G.I.JOE
GENJI: DAYS OF THE BLADE
GET FIT WITH MEL B
G-FORCE LICENCIA PARA ESPIAR
GOD OF WARS: LA TRILOGÍA
GOLDEN AXE: BEAST RIDER
GRAN TURISMO 5
GRAN TURISMO 5 PROLOGUE
GRAND THEFT AUTO EPISODE FROM LIBERTY CITY
GRAND THEFT AUTO IV
GUITAR HERO AEROSMITH
GUITAR HERO III: LEGENDS OF ROCK
GUITAR HERO WORLD TOUR
GUITAR HEROE VAN HALEN
GUITAR HEROE WARRIOR OF ROCK
HARRY POTTER Y LA ORDEN DEL FENIX
HARRY POTTER Y LAS RELIQUIAS DE LA MUERTE (PT I)
HAZE
HEAVENLY SWORD
HEAVY RAIN
HELLBOY THE SCIENCE OF EVIL
HEROES OVER EUROPE
IL 2 STURMOVIK BIRDS OF PREY
INFAMOUS
IRON MAN
IRON MAN 2 EL VIDEOJUEGO
JAMES CAMERON'S AVATAR: EL VIDEOJUEGO
JUEGOS EN FAMILIA 3
JUICED HOT IMPORT NIGHTS 2
JURASSIC THE HUNTED
JUST CAUSE 2 EDICIÓN LIMITADA
KANE & LYNCH 2 DOG DAYS
KANE & LYNCH: DEAD MEN
KATAMARI FOREVER
KILLZONE 2
KUNG FU PANDA EL VIDEOJUEGO
KUNG FU PANDA II
KUNG FU RIDER
LA BRÚJULA DORADA
LA LEYENDA DE SPYRO LA FUERZA DEL DRAGON
LA NOIRE
LAIR
LAS CRONICAS DE NARNIA EL PRINCIPE CASPITAN
LAST REBELLION
LEGENDARY
LEGO BATMAN EL VIDEOJUEGO
LEGO INDIANA JONES LA TRILOGÍA
LEGO STAR WARS THE COMPLETE SAGA
LITTLE BIG PLANET
LITTLE BIG PLANET 2
LLUVIA DE ALBÓNDIGAS
LOS 4 FANTÁSTICOS Y SILVER SURFER
LOS SIMPSON EL VIDEOJUEGO
LOST PLANET 2
LOST PLANET: EXTREME CONDITION
MADAGASCAR 2
MAFIA II
MAG
MAJIN AND THE FORSAKEN KINGDOM
MARVEL SUPER HERO SQUAD: THE INFINITY GAUNTLET
MARVEL ULTIMATE ALLIANCE 2
MARVEL: ULTIMATE ALLIANCE
MASS EFFECT 2
MEDAL OF HONOR
MEDAL OF HONOR AIRBORNE
MERCENARIES 2 WORLD IN FLAMES
METAL GEAR SOLID IV: GUNS OF THE PATRIOTS
METRO LAST LIGHT
MIDNIGHT CLUB LOS ANGELES
MILLENNIUM CHAMPIONSHIP PAINTBALL 2009
MINDJACK
MINI NINJAS
MIRROW'S EDGE
MOBILE SUIT GUNDAM: TARGET IN SIGHT
MODNATION RACERS
MONOPOLY STREETS
MONOPOLY, EL VIDEOJUEGO
MONSTER MADNESS: GRAVE DANGER
MORTAL KOMBAT VS DC UNIVERSE
MOTOGP 08
MOTORSTORM
MOTORSTORM COMPLETE
MOTORSTORM PACIFIC RIFT
MX VS ATV ALIVE
MX VS. ATV UNTAMED
MYSIMS SKY HEROES
NAIL'D
NARUTO ULTIMATE NINJA STORM
NASCAR 09
NAT GEO QUIZ! WILD LIFE
NATIONAL GEOGRAPHIC CHALLENGE!
NAUGHTY BEAR
NBA 2K8
NBA LIVE 08
NBA LIVE 10
NBA STREET HOMECOURT
NEED FOR SPEED HOT PURSUIT
NEED FOR SPEED PRO STREET
NEED FOR SPEED SHIFT
NEED FOR SPEED UNDERCOVER
NINJA GAIDEN SIGMA 2
OPERATION FLASHPOINT DRAGON RISING
OVERLORD II
OVERLORD RAISING HELL
PAIN
PARTY NIGHTS
PERDIDOS
PIRATAS DEL CARIBE EN EL FIN DEL MUNDO
PLANET 51: EL VIDEOJUEGO
ZZ _PLAYSTATION MOVE
PRINCE OF PERSIA
PRINCE OF PERSIA
PRINCE OF PERSIA LAS ARENAS OLVIDADAS
PRISONBREAK THE CONSPIRACY
PRO EVOLUTION SOCCER 2009
PRO EVOLUTION SOCCER 2010
PRO EVOLUTION SOCCER 2012
PROTOTYPE
PURE
PURE FOOTBALL
QUANTUM THEORY
RACEDRIVER GRID
RACKET SPORTS
RATCHET & CLANK: ARMADOS HASTA LOS DIENTES
RATCHET & CLANK: ATRAPADOS EN EL TIEMPO
RATCHET & CLANK: EN BUSCA DEL TESORO
RED DEAD REDEMPTION
RED DEAD REDEMPTION UNDEAD NIGHTMARE
RED FACTION GUERRILLA
REMEMBER ME
RESIDENT EVIL 5
RESIDENT EVIL 5 GOLD EDITION
RESIDENT EVIL 6
RESISTANCE 2
RESISTANCE: FALL OF MAN
RETO MENTAL
RIDGE RACER 7
RIO
ROBERT LUDLUM'S LA CONSPIRACIÓN BOURNE
ROCK BAND 2
ROCKBAND
ROGUE WARRIOR
SACRED 2: FALLEN ANGEL
SAINTS ROW 2
SAW
SBK 08 SUPERBIKE WORLD CHAMPIONSHIP
SBK 09 SUPERBIKE WORLD CHAMPIONSHIP
SCENE IT?
SEGA MEGA DRIVE ULTIMATE COLLECTION
SEGA RALLY
SEGA SUPERSTARS TENNIS
SHAUN WHITE SNOWBOARDING
SHREK FELICES PARA SIEMPRE…
SID MEJER'S CIVILIZATION REVOLUTION
SILENT HILL: HOMECOMING
SING IT PARTY HITS
SINGSTAR MOTOWN
SINGSTAR PATITO FEO
SINGULARITY
SIREN BLOOD CURSE
SKATE
SKATE 2
SKATE 3
SKI-DOO SNOWMOBILE CHALLENGUE
SMACKDOWN VS RAW 2008
SMACKDOWN VS RAW 2009
SOCOM: CONFRONTATION
SOLDIER OF FORTUNE PAYBACK
SONIC & SEGA ALL-STARS RACING
SONIC THE HEDGEHOG
SONIC UNLEASHED
SPIDER-MAN DIMENSIONS
SPIDER-MAN EL REINO DE LAS SOMBRAS
SPLIT / SECOND VELOCITY
SPORTS CHAMPIONS
STAR OCEAN THE LAST HOPE INTERNATIONAL
STAR WARS THE CLONE WARS: HÉROES DE LA REPÚBLICA
STAR WARS: EL PODER DE LA FUERZA
START THE PARTY! ¡EMPIEZA LA FIESTA!
STORMRISE
STREET FIGHTER IV
STUNTMAN IGNITION
SUPER STREET FIGHTER IV
SUPERBIKE WORLD CHAMPIONSHIP 08
SUPERBIKE WORLD CHAMPIONSHIP 09
SUPERCAR CHALLENGE
SUPERSTARS RACING V8
SUPERSTARS V8 NEXT CHALLENGE
TEKKEN 6
TERMINATOR SALVATION: EL VIDEOJUEGO
THE BEATLES ROCKBAND
THE CHRONICLES OF RIDDICK ASSAULT ON DARK ATHENA
THE ELDER SCROLLS IV: OBLIVION
THE ELDER SCROLLS IV: OBLIVION GAME OF THE YEAR EDITION
THE EYE OF JUDGMENT
THE KING OF FIGHTERS XII
THE ORANGE BOX
THE SABOTEUR
THE SHOOT
TIGER WOODS PGA TOUR 08
TIME CRISIS 4
TIME CRISIS 4 (2 JUEGO)
TIME CRISIS: RAZING STORM
TIME SHIFT
TNA IMPACT! TOTAL NONSTOP ACTION WRESTLING
TOM CLANCY'S GHOST RECON ADVANCED WARFIGHTER 2
TOM CLANCY'S H.A.W.X.
TOM CLANCY'S RAINBOW SIX VEGAS
TOM CLANCY'S RAINBOW SIX VEGAS 2
TOM CLANCY'S SPLINTER CELL DOUBLE AGENT
TOMB RAIDER UNDERWORLD
TONY HAWK'S PROJECT 8
TONY HAWK'S PROVING GROUND
TOP SPIN3
TORNADO OUTBREAK
TOY STORY 3
TRANSFORMERS LA GUERRA POR CYBERTRON
TRANSFORMERS THE GAME
TRIVIAL PURSUIT
TRON EVOLUTION
TURNING POINT FALL OF LIBERTY
TUROK
TV SUPERSTARS
UEFA EURO 2008
UFC UNDISPUTED 2010
UNREAL TOURNAMENT
UNTOLD LEGENDS DARK KINGDOM
UP
VALKYRIA CHRONICLES
VAMPIRE RAIN ALTERED SPECIES
VANCOUVER OLYMPICS 2010
VANQUISH
VIKING: BATTLE FOR ASGARD
VIRTUA FIGHTER 5
VIRTUA TENNIS 2009
VIRTUA TENNIS 3
WALL-E BATALLON DE LIMPIEZA
WANTED WEAPONS OF FATE
WARHAWK
WARRIORS: LEGENDS OF TROY
WATCHMEN EL FIN ESTA CERCA
WAY OF THE SAMURAI 3
WET
WHITE KNIGHT CHRONICLES
WOLFENSTEIN
WORLD SNOOKER CHAMPIONSHIP 2007
WORLDCHAMPIONSHIP OFF ROAD RACING
WWE LEGENDS OF WRESTLEMANIA
X BLADES
YAKUZA 3
YAKUZA 4
YOOSTAR 2 IN THE MOVIES
un saludo y soy todo oídos.
Editado por XChichoX, 30 agosto 2018 - 19:24 .