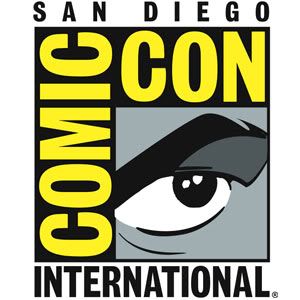 Abró este tema para que aqui pongamos todas las noticias relacionadas con la Comic-con, la feria de entretenimiento general más importante de Estados Unidos.
Primero:
¿ que és la Comcic con?
En comic-con anteriores:
comic-con 2006
comic-con 2008
comic-con 2009
Tambien os dejo los dos post oficial de la sección de videojuegos donde un forero
CHIQUIZA
asistirá en persona y tomará fotos como hizo en 2009, me imagino, dadle algun vistazo a sus temas:
comic-con 2010
comic-con 2009 videojuegos,fotos,etc...
***
PAGINA OFICIAL DE LA COMIC CON
*¿donde seguir las noticias?
Principalmente, por twitter,youtube,paginas webs,etc..
Aqui os dejo las más importantes:
Comic book resources
newsrama
IGN comics
blending cool
La comic con será de los dias 21 al 25 Julio de 2010.
Y esta es más o menos la programación provisional
jueves 22
10:00-11:00 Jeff Smith— The perfect way to start off Comic-Con 2010's program schedule is with a visit with Jeff Smith! Jeff discusses his current sci-fi adventure series, Rasl, as well as the upcoming Bone books from Graphix. Highlights include plans for the upcoming 20th anniversary celebration of Bone and all the latest on the Warner Bros. Bone feature film! Room 5AB


10:00-11:00 Anarchy In The USA: 2000 AD Invades Comic-Con— Pat Mills (2000 AD creator) and Keith Richardson (2000 AD graphic novels editor) discuss all things 2000 AD related with a focus on the new mass-market U.S. graphic novels line. Room 9


10:00-11:00 The Spark of Imagination— Peek inside the minds of leading authors and filmmakers to explore how imagination informs the creative process. New York Times bestselling children's author Tony DiTerlizzi (The Spiderwick Chronicles) details the precedent-setting augmented reality used in his new Simon & Schuster novel The Search for Wondla; LAIKA president/CEO Travis Knight (lead animator, Coraline) explains his studio's commitment to bold subject matter; artist/writer Mike Mignola (creator of Hellboy) pinpoints how and where inspiration strikes; director John Stevenson (Kung Fu Panda) explores how creativity is enhanced by artistic collaboration in moviemaking; and graphic novelist and Comic-Con special guest Doug TenNapel (Earthworm Jim) describes exactly how a blank page comes to be inhabited with his compelling imagery. Join moderator Geoff Boucher, reporter and HeroComplex.com blogger with The Los Angeles Times, for this fascinating panel discussion and Q&A. Room 25ABC


10:00-11:00 DreamWorks Animation: Megamind


10:15-11:15 DC Comics Writers Unite!— Originally a successful panel at WonderCon 2010, "Comics Writers Unite!" (see the Comic-Con Souvenir Book for a transcript) brought together a number of special guests to talk about the art of writing. Part of a series of programs at this year's Comic-Con celebrating "The Year of the Writer," this panel features special guests Paul Levitz (Legion of Super-Heroes), Dennis O'Neil (Batman, The Question), and J. Michael Straczynski (Superman, Wonder Woman), along with Gail Simone (Birds of Prey, Secret Six), Judd Winick (Justice League: Generation Lost, Power Girl), and moderator James Robinson (Starman, Justice League of America). Room 6DE


10:30-11:30 Tripwire Magazine— Editor-in-chief Joel Meadows, U.S. editor Andy Grossberg, and staff writer/artist Jeff Carlisle from Tripwire magazine discuss the present and future -- digital and otherwise -- of comics, movies, and our genre culture. There may be treats for a lucky few. Room 3


10:30-11:30 DC Talent Search— DC's editorial art director Mark Chiarello presents an informative orientation session that will explain how DC's Talent Search works and discuss the different needs of DC Universe, Vertigo, WildStorm and MAD magazine publications. If you want to learn what DC Comics looks for in artists and how to improve your chances of becoming a working professional, this is the panel for you! To have your work reviewed, attendance at this orientation session is mandatory. (Please note: Not all attendees are guaranteed a one-on-one review.) Room 4


10:30-11:30 Divas and Golden Lassoes: The LGBT Obsession with Super Heroines— Why do LGBT comic book fans, especially gay men, worship female superheroes? Going beyond just collecting the comics of Wonder Woman, Batgirl, Buffy the Vampire Slayer, Donna Troy, Saturn Girl, and many more, LGBT fans intensely identify with and take great inspiration from these iconic heroines. To discuss this phenomenon, moderator Charles "Zan" Christensen (Mark of Aeacus) has assembled an esteemed panel featuring Marc Andreyko (Manhunter), Phil Jimenez (The Essential Wonder Woman Encyclopedia), Andy Mangels (founder, "Wonder Woman Day"), and Michael Troy (The Blonde Squad). Room 8


10:30-12:00 Comics Arts Conference Session #1: Comics in the Classroom— Lisa Vizcarra (Carquinez Middle School) explores the pedagogy for creating a middle school biology curriculum based on the book Becoming Batman by E. Paul Zehr, who will join the discussion. Kathy Hall (El Camino College) gives an overview of techniques and assignments for teaching Watchmen in the first-year composition course. Robyn A. Hill (National University) and Bill McGrath (National University) provides illustrations and examples of how comics formats can be used for differentiated instruction to English learners. Room 26AB

10:30-12:00 Comic Book Law School 101: Start Your (Creative) Engines!— Any racer will tell you that the key to winning is preparation. The same is true for creative enterprises—rushing a new property out the door without the proper IP protections in place could be costly. Luckily, help is close by, as the Comic Book Law School series returns to Comic-Con, brought to you by noted attorney Michael Lovitz, author of The Trademark and Copyright Book comic book. This interactive lecture series provides a basic foundation for understanding copyright and trademark law. Up first, the basics of protection and ownership of ideas, works of authorship, characters, and names from conception through publication and beyond. Attendees will participate in an interactive discussion about basic rights provided under U.S. copyright and trademark laws, as well as new decisions and changes in the law and how they could affect those rights. Along the way, there will be plenty to learn about the protections, and pitfalls, of the U.S. trademark and copyright systems. Note: The Comic Book Law School seminars are designed to provide relevant information and practice tips to practicing attorneys, as well as practical tips to creators and other professionals who may wish to attend. [This program is approved for 1.5 credits of California MCLE.] Room 30CDE


10:45-11:45 Cuckoo Nest Films: Hoohah! Heroes Behind the Heroes— This preview of the new film Hoohah! Heroes Behind the Heroes delves into the lives of the creators responsible for writing and drawing some of comics' most beloved heroes and villains, from the whimsical and humorous to the terrifying. It's through their stories in comic books that we come to know these writers and artists on a personal level. Panelists Amanda Conner (Power Girl), Mark Evanier (Groo the Wanderer), Bill Morrison (Simpsons Comics), Jimmy Palmiotti (Jonah Hex), and Scott Shaw! (Captain Carrot and His Amazing Zoo Crew!) engage in a discussion and Q&A session with director Jerry Hogrewe. Room 6A


11:00-12:00 The Clockwork Girl— The Clockwork Girl is in production as a stereoscopic 3D computer generated feature film based on the comic book series published by Arcana. Producer Sean O'Reilly will talk about how CJ Entertainment financed Dreamworks Animation in 1995 and is now behind The Clockwork Girl through Luximation Animation. Alexa Vega (Spy Kids) and Sean Covel and Doc Wyatt (Napoleon Dynamite) talk about the feature film and show an exclusive featurette for The Clockwork Girl. Room 9

11:00-12:00 BOOM! Irredeemable/Incorruptible Panel— Mark Waid's bestselling/multiple sellout Irredeemable took comicdom by storm last year, becoming one of the top-selling independent comics of 2009. Writer Mark Waid and Irredeemable artist Peter Krause look back at the series' beginnings, its future, and its sister series, Incorruptible. Big announcements will be made at this not-to-be-missed panel for any fan of these books! Room 32AB

11:30-12:30 Dumbrella— Artists from Dumbrella, one of the most popular online comic collectives, discuss webcomics, independent publishing, and subverting popular culture. Feel free to quiz Andrew Bell (The Creatures in my Head), Meredith Gran (Octopus Pie), Jon Rosenberg (Goats), Richard Stevens III (Diesel Sweeties), and Chris Yates (Chris Yates Studios) about anything your Internet heart desires. Room 3

11:30-12:30 Action Webcomics— Does this sound like you: you love action comics but the big companies aren't hiring you. So you decide to make your own but have no cash for printing and distribution. Web comics could get you past those hurdles but you can't find many action-based comics on the web. Where can you find the tools and inspiration to make your high-octane dream come true? John Van Fleet (Marvel, DC), Dave DeVries (Marvel, DC) and Alex Jimenez (Capcom, Seed Studio) -- the creators of the action packed webcomic Blueshift -- join forces to answer and inspire you to full-throttled Internet expression! Whether your story is science fiction, superhero, fantasy or horror, this seminar will turn the hurdles of creation, promotion, and team building into manageable speed bumps. Q&A session! Room 4


11:30-12:30 DC Nation Convention Kickoff!— The DC Nation invades San Diego and you're invited along for the ride! Celebrate the start of what promises to be an unforgettable convention experience. Your hosts, DC co-publishers Dan DiDio and Jim Lee get the party started here! The Nation welcomes all. Room 6DE


11:30-12:30 Spotlight on Kurt Busiek— The Eisner Award–winning writer and Comic-Con special guest discusses his career -- past, present, and future -- in comics. With a résumé that includes Superman, Justice League/Avengers, Conan, and his own creator-owned projects Astro City and Arrowsmith, Kurt Busiek is one of comics most popular writers! Joining Kurt will be long-time friend and fellow comics creator Scott McCloud (Understanding Comics). Room 8

12:00-1:00 Oni Press Presents Panelmonium 2010— Often imitated but never duplicated! Get up close and personal with trend-setting indie comics powerhouse Oni Press. Join in the Q&A with your favorite Oni creators, including Cullen Bunn and Brian Hurtt (The Sixth Gun), Jarrett Williams (Super Pro K.O.), Rafael Albuquerque (Mondo Urbano), and many more! Get sneak peeks at upcoming Oni projects, news on Oni Press fan initiatives, free Oni comics, prizes, and more! Guaranteed by Oni Press's totally biased employees to be "the most fun you'll ever have at a panel." Room 9

12:00-1:00 Comics Arts Conference Session #2: So You Think You Can Make Transmedia Entertainment?— Over the past few years, the American entertainment world has discovered the power of transmedia entertainment, with more and more stories getting integrated across film, television, games, the web, and of course, Comics. Each new franchise -- from The Matrix to Heroes and Lost, from District 9 to Avatar -- has shown us something new about the ways transmedia franchises can be organized. In a talk addressing fans and media producers alike, Henry Jenkins (USC), author of Convergence Culture: Where Old and New Media Collide, offers an overview of recent developments in transmedia, offering a vocabulary for discussing how we can tell if it is done well or not. Room 26AB

12:00-1:00 CBLDF Master Session: Paul Pope: Inking with Speed and Precision— Paul Pope became an art icon by building unforgettable characters and worlds with his fearlessly fluid and singular line art. Each of his pages appears to be tightly composed but rapidly executed. Bring your sketchbooks and learn the secrets of a fast, but precise approach to inking at this CBLDF Master Session. The original art from the session will be auctioned off on Saturday night in the CBLDF's Art Auction. Room 30CDE


12:30-1:30 Bongo Comics Sneak Peek— Bongo Comics offers a mouth-watering preview of upcoming projects featuring The Simpsons and Futurama and a few other surprises. Managing editor Terry Delegeane and creative director Bill Morrison hosts a panel featuring the writers and artists who create the comics and books based on Matt Groening's phenomenal TV shows. Find out what's in the future for Futurama Comics and what to surmise about Simpsons Comics. And stay tuned for an announcement about the newest addition to the wonderful world of humor comics. This is a "must-attend" panel for all fans of The Simpsons and Futurama and anyone looking for a place to sit down! Room 3

12:30-1:30 Batman: The Widening Gyre— As Bat-fans know, Batman: The Widening Gyre revealed a previously untold period in Batman's life. DC group editor Michael Marts, series artist Walt Flanagan, and inker Art Thibert reveal secrets behind the highly anticipated conclusion. Room 4

12:30-1:30 Sci-Fi That Will Change Your Life— What makes sci-fi great, other than awesome explosions and hot aliens? Sometimes it makes you reimagine your place in the universe. Join io9.com staff and friends as they recommend sci-fi from the past year that will entertain you -- and then change your life. Panelists include io9 staff writers Annalee Newitz, Charlie Jane Anders, Meredith Woerner, and Cyriaque Lamar, plus io9 pals Marc Bernardin (The Authority, The Highwaymen), Bonnie Burton (StarWars.com), and Douglas Wolk (Reading Comics). Room 7AB

12:30-1:30 Manga for Grown-Ups: Garo, Ax, Gekiga, and the Alternative Manga Revolution— Sean Michael Wilson (editor of Top Shelf's new Ax anthology) and friends present a visual and verbal tour of the past, present, and future of alternative comics from Japan. Featuring rare images, this talk spotlights such gekiga giants as Yoshihiro Tatsumi, Yoshiharu Tsuge, and Masahiko Matsumoto, as well as modern alt-manga from Ax creators such as Imiri Sakabashira, Kazuichi Hanawa, Akino Kondo, Yusaku Hanakuma, and Takashi Nemoto. Plus a special announcement about another exciting gekiga book to come! Room 8


12:45-1:45 Marvel: Breaking into Comics the Marvel Way— Welcome to the House of Ideas, where the doors have never been more open to new talent than today! Talent liaison C. B. Cebulski is joined by special guests Brian Michael Bendis, Matt Fraction, Skottie Young, Humberto Ramos, and more to talk about what it takes to make yours Marvel as a profession, from writer to artist to editor and more! Do you have what it takes? Come find out! Room 6DE

1:00-2:00 Video Game Comics: The Next Big Thing— Are video games the biggest thing to hit comics since superheroes? Richard George from IGN explores this phenomenon, along with representatives from Dark Horse, EA, IDW, and WildStorm. Featuring some of the hottest video game properties in comics: Mass Effect, Dragon Age, Gears of War, Fallout: New Vegas, Army of Two, God of War and more, this is one panel fans of either medium won't want to miss! Room 5AB

1:00-2:00 Ape Entertainment— Learn about Ape Entertainment's current and upcoming Dreamworks Animation line featuring Shrek, Penguins of Madagascar, and Megamind, as well as other Kizoic all-ages brand titles, including Pocket God, based on the bestselling iPhone application. And don't miss out on the big announcements of properties coming to Ape Entertainment/Kizoic in 2011, and receive a free comic book simply for showing up at the panel. Room 9

1:00-3:00 Comic-Con How-To Session: Steve Rude— Award-winning comics illustrator and Comic-Con special guest Steve Rude will paint a realistic portrait of a beautiful blonde heroine from his imagination. Learn valuable illustration techniques and how to draw the human figure. Recommended for all ages and experience levels. Room 18

1:00-2:30 Comics Arts Conference Session #3: New Fun About Siegel and Shuster— Gerard Jones (Networked: Carabella on the Run) leads Nicky Wheeler-Nicholson Brown (grand-daughter of Major Malcolm Wheeler-Nicholson), Brad Ricca (Last Son), and copyright expert Lauren Agostino in a discussion about the creative influences and legal issues surrounding Siegel and Shuster's early characters. Mel Gordon (California State University East Bay) shares insights about Jewish superheroes superheroes from his forthcoming book Siegel and Shuster's Funnyman: The First Jewish Superhero, co-authored by Thomas Andrae. Room 26AB


1:00-2:00 CBLDF Master Session: Rob Liefeld: Designing Iconic Characters— Learn what it takes to design a character that's lasting, iconic, and cool. Using his legendary creations Deadpool, Cable, and Youngblood as examples, Rob Liefeld shows you the values that go into creating a character who can leap from the comics page and into games, film, television, and merchandise. The original art from this session will be auctioned off on Saturday night at the CBLDF's Art Auction! Room 30CDE

1:15-2:15 World Premiere of the First Game From 38 Studios— Be among the first in the world to see the video game debut from Curt Schilling's 38 Studios. Hear from the visionaries who have teamed up to create this highly anticipated RPG and the rich world it is set in, including 38 Studios' executive art director Todd McFarlane (Spawn, Spider-Man), executive creator of worlds R. A. Salvatore (Forgotten Realms), lead designer Ken Rolston (Elder Scrolls IV: Oblivion), and founder and chairman Curt Schilling. Learn all about this ambitious new project as 38 Studios unveils the name of the game along with the world premiere of the game's first trailer directed by McFarlane. Attendees will also receive a limited-edition poster. Room 6A

1:30-2:30 Spotlight on Dusty Higgins and Van Jensen— Pinocchio the Vampire Slayer creators and Comic-Con special guests Dusty Higgins and Van Jensen are spotlighted in a panel moderated by Heidi MacDonald. The pair talk about the origins of their project, their reactions to the positive feedback -- which included having their debut graphic novel from SLG Publishing named as one of the top 10 best graphic novels for teens by the Young Adult Library Service -- and show art from the upcoming sequel. Room 3

1:30-2:30 Beanworld and the Leguminous Life of Larry Marder!— What is Beanworld? Where does it come from? How did it all begin? Comic-Con special guest Larry Marder and moderator Scott McCloud (Understanding Comics) celebrate the 25th anniversary of Marder's most peculiar comic book experience with a visual presentation and a lively dialogue about his many influences. This is your opportunity to discover why Beanworld has captivated readers from grade school to grad school over several generations. Be the first to get a glimpse into Marder's next Dark Horse Books original Beanworld graphic novel, Something More! Room 4

1:30-2:30 Comic Book Sunday!— Comic book, film, and video game industry professionals Jhonen Vasquez (Invader Zim), Marv Wolfman (Blade), James Waugh (Blizzard Entertainment), Aaron Mason (Panzer 88), Kevin Grevioux (Underworld), Chris Prynoski (Titmouse Animation), Jim Kruger (Avengers), Oscar A. Torres (Breakthrough Films), and Benjamin Jackendoff (Carr Miller Entertainment) discuss how the Comic Book Sunday! group emerged and how they are actively changing the way the entertainment industry works. Panel topics include how to build an idea to create a universe or franchise; the importance of being well versed in genre, video games, comics, etc.; and how groups like Comic Book Sunday! empower creators and have birthed new projects. The panel will also announce future plans for the group and brand, as well as new film and comic book projects. If you have a passion for cutting-edge comic books, films, and games, please join us for this panel and Q&A session! Room 7AB


2:00-3:00 DC Focus: Geoff Johns— Geoff Johns's storytelling and creativity fueled event blockblusters Blackest Night and the new Brightest Day and the character rebirths of Green Lantern and The Flash. As the new chief creative officer of DC Entertainment, Geoff can be expected to deliver even more thrills and excitement as his focus shifts to bringing the DCU to life outside of the comics, starting with the Green Lantern film and many other surprises! Don't miss this panel hosted by Eddie Berganza, group editor, interviewing one of the most exciting talents in comics. Room 6DE


2:00-3:00 Radical Publishing Panel— Hosted by Ain't It Cool News's very own Harry Knowles, Radical Publishing presents an all-star panel lineup with plenty of surprises, special announcements, and a free raffle ticket for everyone who attends. Panel guests include Jimmy Palmiotti (Jonah Hex), co-creator and co-writer of Time Bomb; Rick Remender (Punisher), creator and writer for The Last Days of American Crime, soon to be a major motion picture produced by and starring Avatar's Sam Worthington; Peter Milligan (Hellblazer), writer for After Dark, co-created by director Antoine Fuqua and Wesley Snipes; Arvid Nelson (Rex Mundi), writer for the upcoming Oblivion from TRON: Legacy director Joseph Kosinski; Nick Percival (Judge Dredd), creator and artist for Legends: The Enchanted, soon to be a major motion picture from Ron Howard's Imagine Entertainment; David Hine (Spider-Man Noir), writer of Ryder on the Storm and FVZA; Matt Cirulnick (True Crime: New York City), creator and co-writer for Earp: Saints for Sinners; and Keith Arem (Call of Duty series), one of the gaming industry's leading director/producers as well as co-creator for the upcoming Exile. Room 32AB


2:15-3:15 World of Warcraft: Epic Loot— Get your game on outside of Azeroth! A panel of Blizzard Entertainment creative decision makers and licensed partners are on hand for a discussion and unveiling of World of Warcraft-inspired products. In attendance: Chris Metzen, Blizzard Entertainment SVP of creative development; Micky Neilson, Blizzard Entertainment publishing lead; Hank Kanalz, VP/GM of WildStorm and World of Warcraft comic editor; Julian Rignall, Future Plus editorial director of World of Warcraft Official Magazine; Jim Fletcher, DC Direct design director; and Cory Jones, Cryptozoic Entertainment president and chief creative officer. Moderated by Kat Hunter, Blizzard Entertainment licensing project manager and host of BlizzCon coverage on DIRECTV. Room 6BCF

2:15-3:15 Summit Entertainment: RED— Summit Entertainment presents a sneak peek of exclusive footage from RED. They used to be the CIA's top agents -- but the secrets they know just made them the Agency's top targets. Bruce Willis, Morgan Freeman, John Malkovich, and Helen Mirren star in RED, an explosive action-comedy based on the cult DC Comics graphic novel by Warren Ellis. Join him, director Robert Schwentke, and the film's stars as they share footage from the film and debut the final trailer before it's ever in theaters. Hall H

2:30-3:30 The Overstreet Comic Book Price Guide Turns 40— Celebrate the history and impact of the Overstreet Comic Book Price Guide with former CGC president and primary grader Steve Borock, CBG's Maggie Thompson, historian Jon McClure, Guide staffers J.C. Vaughn and Mark Huesman, and special guests. Guide creator Robert M. Overstreet is a Comic-Con special guest in celebration of the 40th anniversary. Room 3

2:30-3:30 The Sergio & Mark Show— They're back and they're bringing their friends! Comic-Con special guests Sergio Aragonés and Mark Evanier talk about all things Groo -- plus whatever else is going on -- with co-conspirators Tom Luth and Stan Sakai. Room 8


2:30-3:30 I Can't Write, I Can't Draw, But I Love Comics!— There are tons of jobs in the comics, animation, and gaming industries besides writing and illustration. Companies still need computer programmers, motion-capture actors, retailers, agents, development executives, and publishers. Learn how to get your foot in the door without spilling any ink. Panelists include Rudy Coby (Labman), Jacob Melvin (DreamWorks), Joseph Gatt (God of War), Derek Douglas (Digital Development Management), Steve Goldstein (Stubbs Alderton & Markiles), Matt Cohen (Killspace Entertainment), Jud Meyers (Earth 2 Comics), and Filip Sablik (Top Cow Productions). Moderated by science/tech journalist Susan Karlin (Discover). Room 24ABC


2:30-3:30 I Can't Write, I Can't Draw, But I Love Comics!— There are tons of jobs in the comics, animation, and gaming industries besides writing and illustration. Companies still need computer programmers, motion-capture actors, retailers, agents, development executives, and publishers. Learn how to get your foot in the door without spilling any ink. Panelists include Rudy Coby (Labman), Jacob Melvin (DreamWorks), Joseph Gatt (God of War), Derek Douglas (Digital Development Management), Steve Goldstein (Stubbs Alderton & Markiles), Matt Cohen (Killspace Entertainment), Jud Meyers (Earth 2 Comics), and Filip Sablik (Top Cow Productions). Moderated by science/tech journalist Susan Karlin (Discover). Room 24ABC

3:00-4:00 Spotlight on Jenette Kahn— For 27 years Comic-Con special guest Jenette Kahn steered the course for DC Comics as its president and publisher, the youngest female executive in Warner Brothers history. Her time at DC resulted in a renaissance of publishing for fans and creators alike. Former DC president and publisher -- and fellow Comic-Con special guest -- Paul Levitz interviews Jenette about her years at the company and her new career in the movie industry as a producer of such hits as Gran Torino. Room 5AB


Dark Horse Horror— The publisher that brings you the best stories in horror comics also delivers Comic-Con's best panel on horror comics! Hellboy creator Mike Mignola, writer of the weird Steve Niles (Criminal Macabre, City of Others), and The Goon creator Eric Powell join Dark Horse editors Scott Allie and Shawna Gore for this behind-the-screams discussion. Plus, get a blood-curdling first look at the horror books Dark Horse will unleash in the coming year. Room 9

Comic-Con How-To Session: Felipe Echevarria— Calling all artists! This session will open your eyes to a foolproof method for mixing color based on what actually happens when paint is mixed, rather than using elusive color theories and formulas. It's easy to learn and takes all the guesswork out of color mixing. This is the breakthrough Michael Wilcox Bias Color Wheelsystem. Felipe Echevarria is a registered teacher for the Michael Wilcox School Of Color, and is an accomplished comics/graphic novelist and fine artist. Room 18

Marvel: Mondo Marvel— It's the panel about all things Marvel! We've got top talent on hand to talk about all of your favorite heroes and villains as well as make a few surprise announcements! Panelists include Jeph Loeb (Hulk), Brian Michael Bendis (Avengers), Marvel's talent liaison C. B. Cebulski, Dan Abnett and Andy Lanning (The Thanos Imperative), Jim McCann (Hawkeye & Mockingbird), senior editor Mark Paniccia, and more as they take on all questions! Room 6DE

Spotlight on Howard Cruse— Comic-Con special guest Howard Cruse, author of the newly reissued Stuck Rubber Baby, the creator of Barefootz and Wendel, and the founding editor of Gay Comix, is interviewed by author Blake Bell, who profiled Howard's husband Ed Sedarbaum for Bell's 2002 book I Have to Live with This Guy! Questions from audience members will be welcome. Room 8


Zenescope Presents: Charmed Comics— The Charmed Ones are back, and the creative minds bringing them from television screen to comic book pages are here to share their magic. Writers Paul Ruditis (Charmed novelist) and Raven Gregory (Zenescope's Wonderland, The Waking) discuss how they have taken on the task of translating the ultra-popular TV show into a comic book series. Paul and Raven will answer your questions, raffle off some prizes. and maybe reveal a surprise or two. Room 24ABC


Spotlight on James Sturm— Comic-Con special guest James Sturm has created award-winning graphic novels for early readers (Adventures in Cartooning), young adults (Satchel Paige: Striking Out Jim Crow, Fantastic Four: Unstable Molecules), and grownups (The Golem's Mighty Swing, Market Day) and co-founded the country's finest cartooning school (The Center for Cartoon Studies). Sturm will be speaking about his process and art with Tom Spurgeon of The Comics Reporter (comicsreporter.com). Room 26AB

Andrew Pepoy's Professional Networking Seminar— Get set for a weekend of pressing the flesh and selling yourself with this popular Comic-Con seminar! Being talented isn't enough; getting work and continuing to work in the comic book and comic strip publishing worlds often means knowing the right people as well! Eisner-winning and Hugo-nominated inker and writer/artist Andrew Pepoy (Fables, The Simpsons, Simone & Ajax), with over 20 years in the business, brings back his popular seminar to help teach you how to get out there and use Comic-Con to its fullest networking potential. Take advantage of this first-day slot to put some of Andrew's good advice to work over the remaining Comic-Con days! Room 30CDE

Entertainment Weekly: The Visionaries— A discussion with geek gods J. J. Abrams (Star Trek) and Joss Whedon (Buffy the Vampire Slayer) on the future of pop culture. EW presents an in-depth conversation with these two creative geniuses about how technology, gaming, and global culture are reshaping how we tell and consume stories on television, film and the web. Plus: Is the superhero movie waning, or is it on the cusp of reinvention? And what do they think the pop culture universe will look like a decade from now? Moderated by Jeff "Doc" Jensen. Hall H

Robert Kirkman— He examines survival among The Walking Dead. He makes superheroes relatable in Invincible. He made lycanthropy dramatic in The Astounding Wolf-Man. Join Image Comics for an in-depth discussion and Q&A with writing juggernaut Robert Kirkman. Moderated by Sina Grace. Room 5AB

The Best and Worst of Manga 2010— It's been a wild year for manga, with new publishers springing up while old ones fade away, and sometimes it seems like the one constant in life is that One Piece will go on forever. Join our five panelists—Deb Aoki (manga.about.com), Jason Thompson (Manga: The Complete Guide), Christopher Butcher (comics.212.net), Tom Spurgeon (comicsreporter.com), and Kai-Ming Cha (Publishers Weekly) -- as they talk about the best and worst manga of the last year, the manga they want to see translated, and the most anticipated upcoming releases. Room 3

Digital Comics Now!— Digital comics are happening right now. A panel of the best and brightest in the new wave of digital comics engage in a wide-ranging discussion of everything from comics on the iPad and iPhone to digital comics on the web and day-and-date-releases. This is your one-stop panel for all the latest digital comics news! Panelists include David Steinberger (CEO of comiXology), Micah Baldwin (CEO of Graphic.ly), Michael Murphey (CEO of iVerse), and Wade Slitkin (CEO of Panelfly). Moderated by Chip Mosher (marketing director, BOOM! Studios). Room 4


DC Comics' 75th Anniversary— 75 years ago Major Malcolm Wheeler-Nicholson started a comic book company (National Allied Publications) that pioneered the use of new material (as opposed to comic strip reprints) in its books. In 1938, Action Comics #1, featuring Superman, came along, and the rest—as they say—is history. And what a history it is! DC Comics celebrates its 75th anniversary this year. Moderator Paul Levitz (writer, editor, and former president and publisher of DC) starts the Comic-Con celebration with panelists Dan DiDio and Jim Lee (co-publishers, DC Comics), Geoff Johns (chief creative officer), and Comic-Con special guests Jenette Kahn (former president and publisher), Dennis O'Neil (writer/editor, Batman), and comics legend Jerry Robinson (Batman). Room 6DE

Spotlight on Phil Jimenez— Comic-Con special guest Phil Jimenez (Astonishing X-Men) wants to talk to you about comics. Join him for some one-on-one time, ask him questions, and then bring your own rolodex of answers as he tries to get to the heart of some questions he's been thinking about a lot lately: "What do comic readers love about comics, and more importantly, why? What do they hate about reading them? And what would they change?" Room 8

Comic-Con How-To Session: Zander Cannon— Learn the process of creating independent comics from Zander Cannon, who has been working in comics since 1993 and has done both writing and art duties on comics about knights, robots, spacemen, cops, superheroes, ghosts, and mythical creatures. Room 18


Graphic Novels 101— Graphic novels are now considered mainstream, so why aren't they already on your library branch's shelves? Jill Patterson (La Habra, CA Branch Library), Merideth Jenson-Benjamin (Glendale, AZ Public Library), Kearsten LaBrozzi (Glendale, AZ Public Library), and Hillary W. Chang (McCully-Moiliili, HI Public Library) discuss ways to create and maintain a library Graphic Novel Collection. Room 26AB


Writing Workshop with James Hudnall— Comics writer James D. Hudnall (Espers, The Psycho) explains the fundamentals of writing effective fiction and characters. James details the core principals you will need in order to write strong, meaningful stories, including how to make your ideas work to their best effect, how to make a character believable, and how to make the reader care. Find out some of the most important things a writer can learn in just one hour's time. Room 30CDE


SFX presents The British Invasion— Five top UK writers from the worlds of TV, comics, books, and movies discuss what makes modern British SF unique. Dan Abnett (Ultramarines), China Miéville (Perdido Street Station), Paul Cornell (Doctor Who), Kieron Gillen (Thor), Pat Mills (2000 AD), and Toby Whithouse (BBC's Being Human creator) talk to SFX magazine's Dave Bradley in this panel and Q&A session. Room 5AB

ComicBase User Group Meeting— See a presentation of the newest features in ComicBase 15 with ComicBase creator Peter Bickford. This is the perfect place to get all the answers you need about the world's premiere software for managing your comic book collection. Room 9

The 5th Annual Comics Podcasting Panel!— Five years ago, the comics podcasting stars came together on one panel for the first time in San Diego, and now they're back to discuss comics, podcasting, and how the comic book industry has changed since that first panel. Podcasters appearing on the panel include John Siuntres (Word Balloon), Josh Flanagan (iFanboy), Jimmy Aquino (Comic News Insider), Brian "Pants" Christman (Comic Geek Speak), Bob Bretall (The Comic Book Page), and Cameron Hatheway (Cammy's Comic Corner). Don't miss your chance to see all your favorite podcasters on one panel! Room 32AB


Manga: Lost in Translation— The manga market has taken a big slump, and when money is tight, the freelancers are the first to feel the pinch. Long-time professional freelance translators, editors, and specialists in manga, anime, and related fields gather to answer questions about the work, life as a pro, and how they're managing in the translated-entertainment industry. Panelists William Flanagan (Kobato), Jonathan Tarbox (Fist of the North Star), Jason Thompson (King of RPGs), Shaenon Garrity (Skin Horse), Stephen Paul (Moyasimon), Mark Simmons (Mobile Suit Gundam Series) and Jake Forbes (Return to Labyrinth) will offer industry stories and Q&A. Room 3

Indie Comics Marketing 101— Need tips on how to market your comic? This is the panel for you! Some of the best and brightest in comics today present a roundtable discussion, revealing all the secrets of success in marketing your comics. Panelists include Sam Humphries (writer, Fraggle Rock and CBGB, creator of MySpace Comic Books), Laura Hudson (editor-in-chief, Comics Alliance), Ben McCool (writer, Choker, Superman, Memoir, JLU), and Chip Mosher (marketing director, BOOM! Studios). Room 4




Spotlight on Ivan Reis— Comic-Con special guest Ivan Reis (Blackest Night, Green Lantern, Brightest Day) has established a name and a reputation as one of the most popular and prolific superhero artists in modern day comics. Join him and his friends Eddie Berganza (DC senior editor) and Joe Prado (artist on Brightest Day) as they talk about Ivan's career and how he made it to the top. Room 7AB

Geek Girls Exist— Really? Kristin Rielly (Geek Girls Network) leads a discussion about growing up geek, turning passions into careers, and who shot first. Representing the many awesome aspects of the geek culture, panelists Morgan Romine (The Frag Dolls), Bonnie Burton (The Star Wars Craft Book), Marian Call (singer/songwriter), Sarah Kuhn (One Con Glory), Jill Pantozzi (Has Boobs Reads Comics blog), Veronica Belmont (Qore), Kari Byron (MythBusters), and Kiala Kazebee (GeekWeek.com) school you on what it means to be a real geeky girl and even make you LOL IRL. Room 8


Comics Academy and the Death of Captain America— Jeffrey Kahan (University of La Verne; author, Caped Crusaders 101) provide an example lesson plan and display how to use comic books in the classroom. David Rojas (founder of Comics Academy) lectures on "The Death of Captain America" and how to relate this story in the classroom and what it means for the future of comic book publishing. The Comics Academy seeks to foster an appreciation of comic books and graphic novels in academia; it promotes using comic books to spark investigation into academic subject areas and to teach abstract concepts in K-12 education. Room 24ABC


Creating the New Mythology— Top comic creators Peter David (Incredible Hulk, X-Factor) and Marc Guggenheim (Wolverine, Resurrection) reveal the ins and outs of working within creative teams—and how those relationships lead to the creation of today's modern myths and what it means to be working in mythology. Moderated by Comics Experience's Andy Schmidt (X-Men, Annihilation). Room 30CDE


Marvel: What's Next: Welcome to the Digital House of Ideas— Get the inside scoop on the all-new, all-improved, all-awesome Marvel.com, Marvel Digital Comics, and Marvel Motion Comics. With the launch of the groundbreaking Marvel Comics app in the iTunes App Store, this has been a historic year for the Digital House of Ideas. Now, find out what's next! Meet fellow fans of Marvel Digital Comics Unlimited and find out which of the hundreds of completed series in the service everyone's talking about. Plus, get caught up on Marvel.com's free streaming animated shows, how to "Create Your Own Comic" and "Super Hero" original video productions, and the Marvel Audience Network, including our very own social network. Join members of the Marvel Digital Media Group for all the digital dynamite! Room 6DE

Archaia: the Black Label Panel— The new Archaia Black Label specializes in co-developing intellectual properties with prestigious partners who are seeking to realize their ideas through the use of Archaia's resources. Panelists show exclusive preview images and discuss the first of the Archaia Black Label titles, including Days Missing: Kestus, with Roddenberry Productions' Rod Roddenberry and Trevor Roth, writer Phil Hester (Days Missing) and artist David Marquez (Syndrome); Moon Lake with creator Dan Fogler (Fanboys, Balls of Fury), writer R. H. Stavis (Demons of Mercy), and artist Robbi Rodriguez (Hazed); and Syndrome with Fantasy Prone's Blake Leibel (United Free Worlds), writers Daniel Quantz (Marvel Age: Spider-Man) and R. J. Ryan (Marvel Studios), and artist David Marquez. Room 9


Writing Queer: Creating and Writing LGBT Characters— Creating genuine and well-rounded LGBT characters is a challenge for writers, as they must give voice to a population whose stories have been kept hidden for so long. How do writers, both queer and straight, as well as mainstream and independent, create narratives that reflect the diversity and humanity of LGBT individuals, as well as the obstacles they face? Moderator Justin Hall (Glamazonia, Prism Comics' talent chair) leads a spirited conversation with some of the best writers working in comics today: Paige Braddock (Jane's World), Howard Cruse (Stuck Rubber Baby), Gilbert Hernandez (Love and Rockets), Greg Rucka (Detective Comics), Gail Simone (Wonder Woman), and Judd Winick (Pedro and Me). Room 32AB


Universal: Scott Pilgrim vs. the World— Genre-bending filmmaker Edgar Wright (Hot Fuzz), graphic novel author Bryan Lee O'Malley, and the cast of Universal Pictures' Scott Pilgrim vs. the World provide a sneak peek of summer 2010's epic of epic epicness. Joining Wright will be our hero, Scott Pilgrim (Michael Cera of Superbad); Scott's two current girlfriends, Ramona Flowers (Mary Elizabeth Winstead of The Thing) and Knives Chau (Ellen Wong of Unnatural History); his band, SEX BOB-OMB: Kim Pine (Alison Pill of Milk) and Stephen Stills (Mark Webber of Broken Flowers); SEX BOB-OMB super-fan Young Neil (Johnny Simmons of Jennifer's Body); Scott's awesome roommate, Wallace Wells (Kieran Culkin of Igby Goes Down); and four of Ramona's seven evil exes: Matthew Patel (Satya Bhabha of Fair Game), Todd Ingram (Brandon Routh of Superman Returns), Gideon Graves (Jason Schwartzman of Funny People) and Roxy Richter (Mae Whitman of Parenthood); plus Scott's younger sister, Stacey Pilgrim (Anna Kendrick of Up in the Air), and the obnoxious Julie Powers (Aubrey Plaza of Parks and Recreation). Q&A to follow. Hall H


Vertigo: The New Classics— Over the years the Vertigo imprint has produced smart, shocking, and critically acclaimed series such as The Sandman, Preacher, Y: The Last Man, Hellblazer, and Fables, to name a few. Now, Vertigo's latest ongoing series are poised to join those legendary ranks with The Unwritten, American Vampire, Sweet Tooth, and iZombie. Get a peek at these future classics with your host, senior VP/executive editor Karen Berger, plus Rafael Albuquerque (American Vampire), Peter Gross (The Unwritten), Jeff Lemire (Sweet Tooth), Chris Roberson (iZombie), Scott Snyder (American Vampire), and others. Room 6A


0 From the Computer Screen to the Silver Screen— Learn how to build online audiences for your independent comic, film, and TV properties! With the spectacular success of indie projects like Sanctuary and Riese, independent producers are starting to use the web to break into mainstream media on their own terms. But how do you leverage that medium to turn your story into the property that all the studios want to acquire? It all comes down to understanding your audience. Social networking experts Matt Toner and Jessica Leigh Clark-Bojin (Zeros 2 Heroes Media), content creator Kaleena Kiff (Riese the Series), private investor Keith Turner (Meridian Capital), and digital distributor Jonathan Ford (Content Film) reveal some of the tricks of the trade that will help you get a leg up in making your web series a mainstream success. Room 4

Shocker Toys: From Print to Plastic— Geoff Beckett and Lance Buttiglieri discuss the latest plans from Shocker Toys, plus how they go from comic to 2D design to 3D print-out to sample injection to the final Indie Spotlight figures. New series and licenses will be announced and future toylines will be laid out along with a Q&A and prize giveaways. Joining them will be John Vegher from 3D Modeler, Tony Robles from Tonyz Customs, and a few comic creators to talk about going from print to plastic with their characters. Room 24ABC


The Antidote Trust's Indie Comics How To— Do you make comics? Want to make comics? Going the indie route? Well, The Antidote Trust has been doing it separately and collectively for a few years now, and they'd like to tell you how they do things. Bring your questions! The Antidote Trust will tell you why they make comics, particularly as indies in an industry that is branching out more and more every day. Featuring Robert Roach (The Roach), Dale Wilson (Magnificent Creatures), Richard Hamilton (Return of the Super Pimps), Vincent S. Moore (Omnium Gatherum), and Andre Owens (Force Galaxia) and moderated by Geoffrey Thorne (Prodigal). Room 5AB

7:00-8:00 Comics on Comics Live!— ComicsonComics.com, the innovative web series that pits comedians against comic book creators in geek debates, comes to the San Diego Comic-Con with a special live show! Host Jonathan London (Geekscape.net) and comedian Ralph Garman (Family Guy) match wits with some surprising guests from the worlds of comic books and comedy! Room 9


First Look! Secret Origin: The Story of DC Comics— Behind the amazing tales of Superman, Batman, Wonder Woman and Watchmen is the equally impressive story of the challenges, creativity and triumphs of the company that brought those characters to life. Warner Home Video and DC Entertainment present a first look at the new documentary Secret Origin: The Story of DC Comics, a compelling insider's tale and a 75th anniversary celebration as seen through the inkwells of those who created and lived it, balanced with insights from key historians and filled with interviews, archival footage, and a dazzling parade of those forever riveting and splashy DC covers. Included in the premiere event is a panel of distinguished representatives of DC's storied history. Produced by the Academy Award–nominated team behind Spellbound, this documentary is narrated by Ryan Reynolds (Green Lantern) and will be distributed by Warner Home Video in November 2010. Room 7AB

:30-8:30 Transcending Trauma: From the Birth of Batman to the Rise of the Red Hood— Traumatic experiences are a common element in the origins of many comic book characters, but do these experiences alone explain the characters' paths to heroism or villainy? What drove Batman to become a hero instead of a "nemesis"? Was Robin destined to become a "hood"? Do characters such as the Incredible Hulk, Iron Man, and Punisher meet criteria for posttraumatic stress disorder (PTSD)? Returning to Comic-Con after their "Unlocking Arkham" panel last year, the physicians of Broadcast Thought explore how trauma has affected these and other characters. Examine comic book depictions of responses to trauma, evaluate their accuracy, and discover their real world correlates. Learn as H. Eric Bender, M.D., Praveen R. Kambam, M.D., and Vasilis K. Pozios, M.D. use their backgrounds in child/adolescent, adult, and forensic psychiatry to discuss responses to traumatic experiences and apply theories of attachment, development, and resiliency to the formation of the hero. Bring your questions and join the doctors as they lend their unique expertise to Comic-Con, exploring how comic book characters transcend trauma or descend into villainy! Room 8

8:00-9:00 GeekRoundTable/Geek-Tastic Live!— Where has GeekRoundTable been for the last 12 months? Find out what they've been up to. Check out the most racially diverse podcast on the net, now in partnership with Geek-tastic.com. Join in on a funny, information-filled discussion and maybe win a prize! Show creator and host Ned Cato Jr., executive producer Jesse C. Lopez, website creator and GRT producer Patrick Roach, and an incredible cast of geeks show you a time so good you'll have to keep it a secret...pinkie swear! Room 9


8:15-11:15 Superhero Kung Fu Extravaganza— Author, scripter, comic book writer, editor, and professor Ric Meyers (Inside Kung-Fu) brings you the best in freaky, funny, fantastic film fighting for the 12th year running. As in the past, you'll laugh, gasp, and cheer, and you can also expect some surprise guest stars, rare freebies, and maybe even a world premiere sneak peek or two! Room 6BCF








































http://www.youtube.com/watch?v=YpC8Mwhi21E
http://www.youtube.com/watch?v=ArbOk2b3Kms
Actualizando....